Environmental Services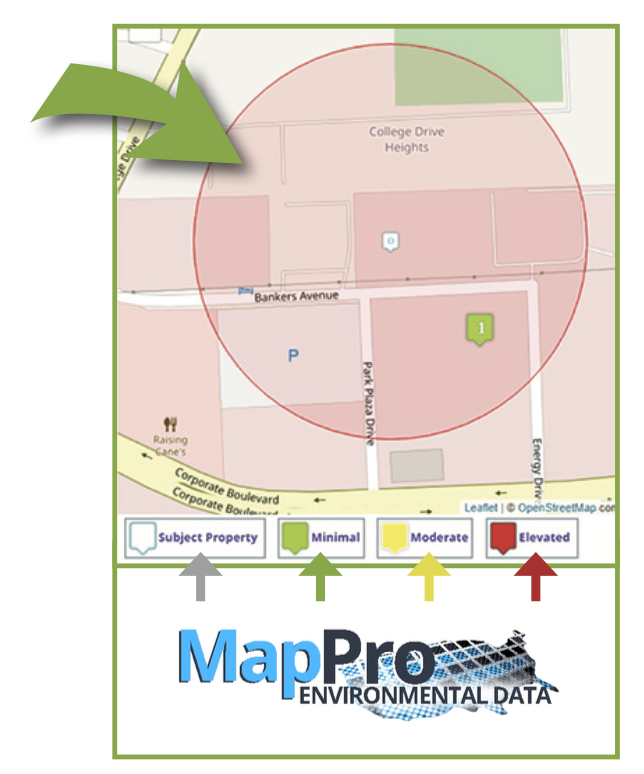 The FICRAS system creates an interactive environmental hazard map and report to alert a lender about potential hazards.

MapPro base data helps to prevent a financial institution from lending on an environmentally compromised property. It's as simple as a click.
Easily obtain an environmental report on a commercial or residential property.
Banks have the ability to secure on-line mapping in real-time and view the environmental risks reported on any property.
Service is available on a per-click basis: Base Report - Quick Alert, Expanded Report with Rating - Quick Alert Plus
Optional monitoring controlled by the user - you click on the properties you want monitored. A report displays any changes from the initial report.
Environmental orders can be linked with an appraisal order or run separately.
Environmental orders can be initiated from the lending team or credit team and is viewable by authorized users.
MapPro is a perfect example of "risk aversion" in the FICRAS system.